Image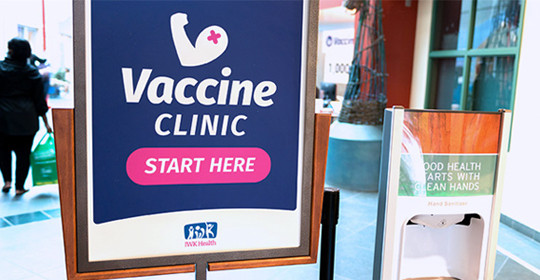 Clinic is now closed
The IWK COVID-19 vaccine clinic is now closed. Immunization continues to take place in community pharmacies throughout the province: book a vaccine appointment online or call 1-833-797-7772.
If you have questions about appointments, transportation, clinic locations and types of vaccines, visit the Nova Scotia Government's COVID-19 website.
Vaccination Resources for Youth & Families
Comfort Promise: IWK Health Covid-19 Vaccine Toolkit
This toolkit contains resources for parents and caregivers of children aged 5 to11 years who will be receiving their COVID-19 vaccine. Using this toolkit will provide you with ways to reduce your child's needle-associated fears and pain.
Pregnant or Breastfeeding
VaxRecordNS
VaxRecordNS allows citizens with a Nova Scotia health card, to access their official record of vaccinations using the website. The initial release of VaxRecordNS contains COVID-19 vaccine records and vaccinations related to the School Program for all schools in Nova Scotia.
Nova Scotia Routine Immunization Schedules
COVID-19 Vaccine Safety for Youth
Needle Phobia Help
How to talk about vaccination
The referenced media source is missing and needs to be re-embedded.